Select the calendar icon.

Select the icon. From your list of calendars, choose "All Calendars" or the calendar where you recorded the request you want to export (e.g. "Expenses & Requests").

Select the statistics icon at the bottom of the screen.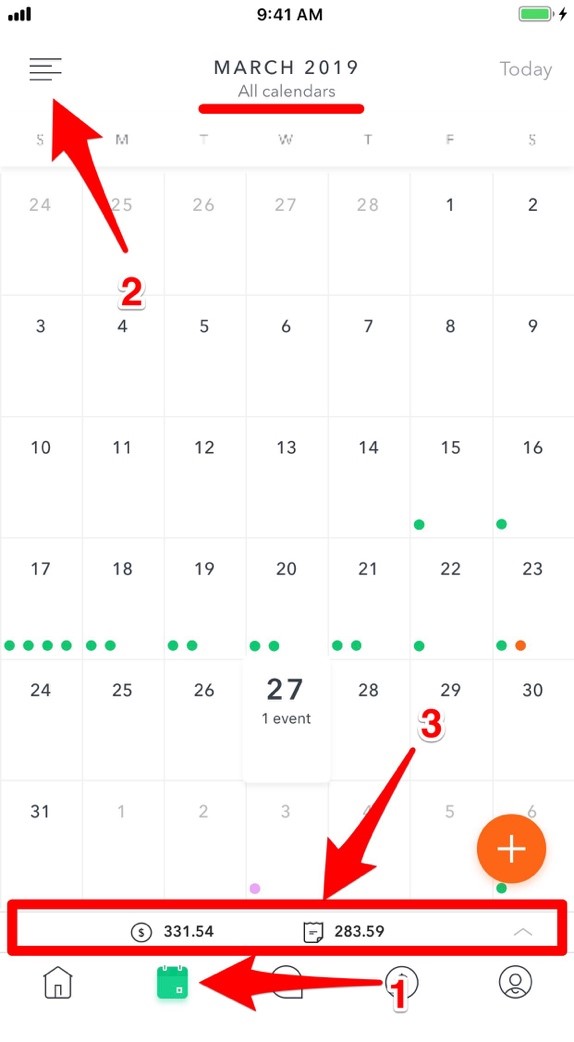 Select "REIMBURSEMENTS" to view all of your recorded reimbursements within a specified data range.

Select a data range for this export.

Choose to view All, Received or Sent reimbursements depending on which type of request(s) you'd like to export. Or, you can choose to view and export Paid, Approved, Declined, Pending, or Cancelled requests by selecting one of the categories further below.

Select the export icon.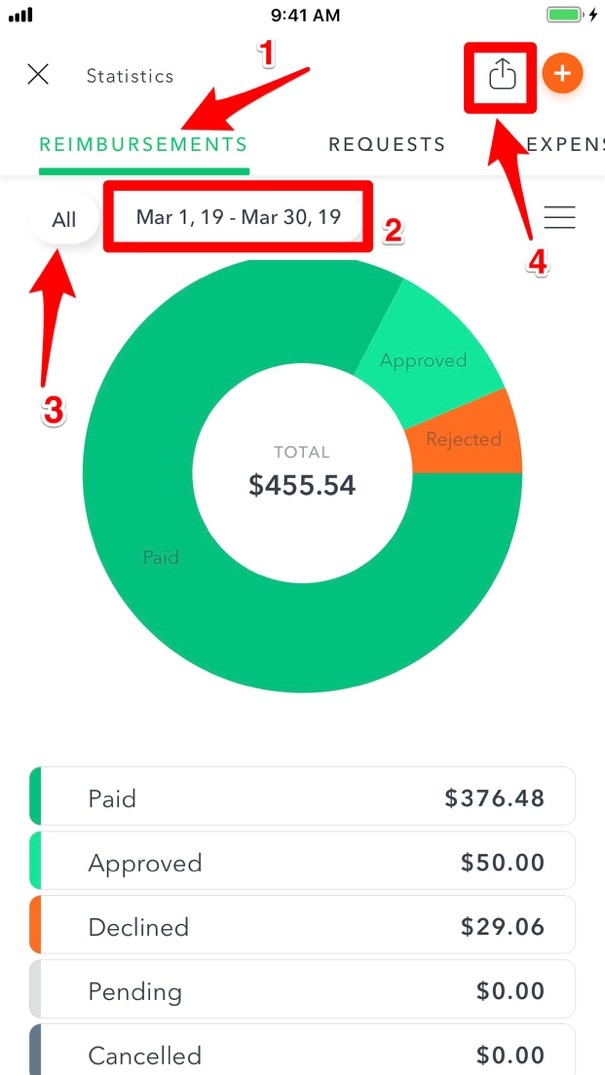 To save, share, print, or copy this record, select the export icon again.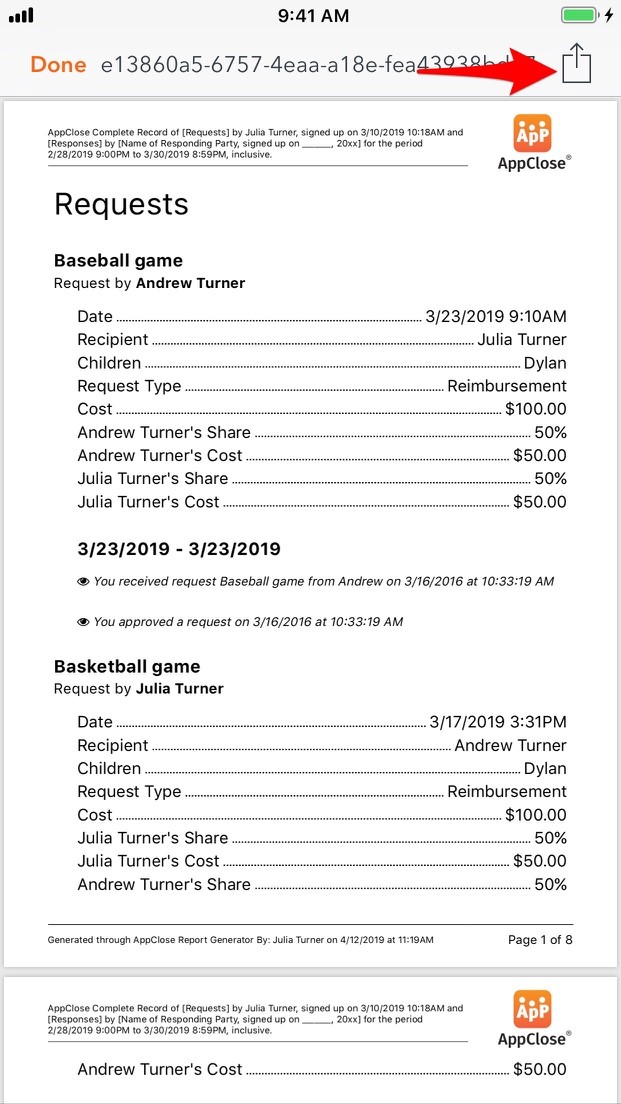 Choose the way you want to save, share, print, or copy this record.