1. Select the ipayou icon at the bottom of your screen.
2. If you agree with the AppClose and Dwolla Terms of Service and Privacy Policy agreements, check the box to confirm.
3. Click "Add funding source".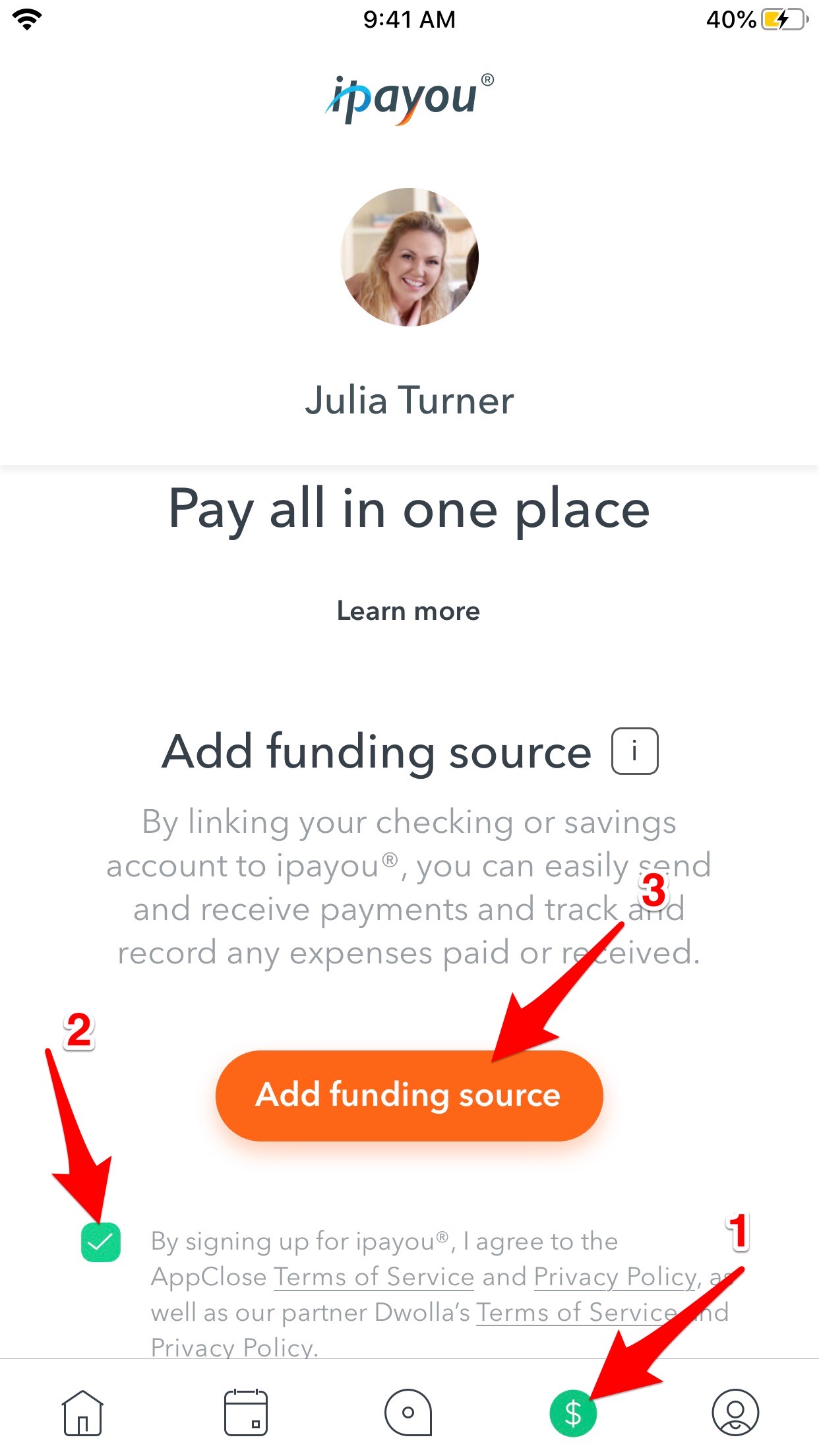 Select "Continue" if you agree to the Plaid End User Privacy Policy. *AppClose uses Plaid to securely link your financial institution to your ipayou account.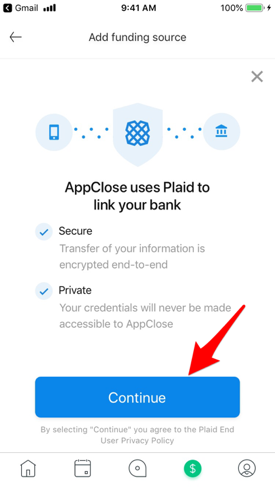 Select the bank for the funding source you want to add. If you don't see the name of your bank, use the search tool at the top of your screen.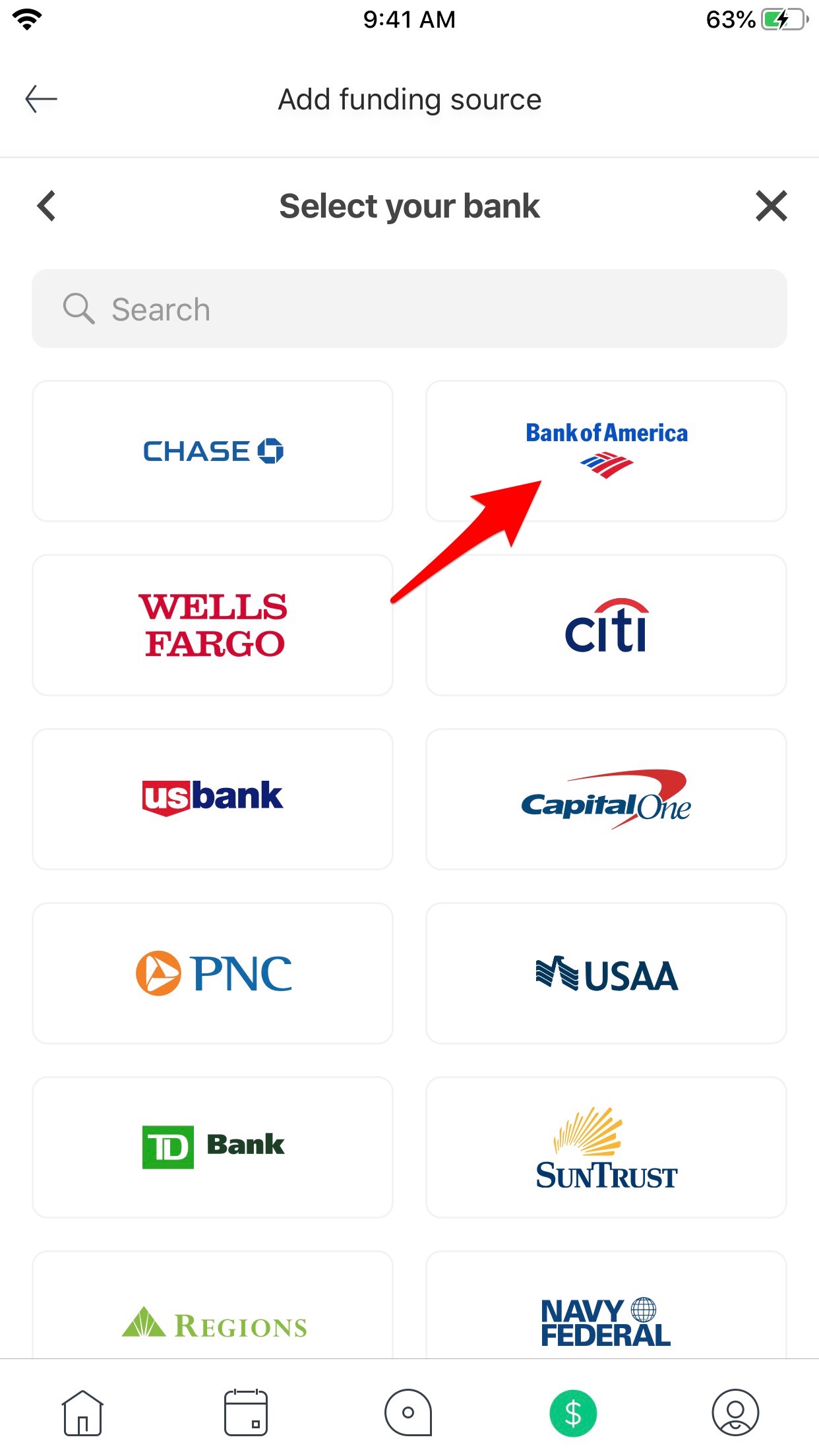 Enter your user name and password for the bank selected.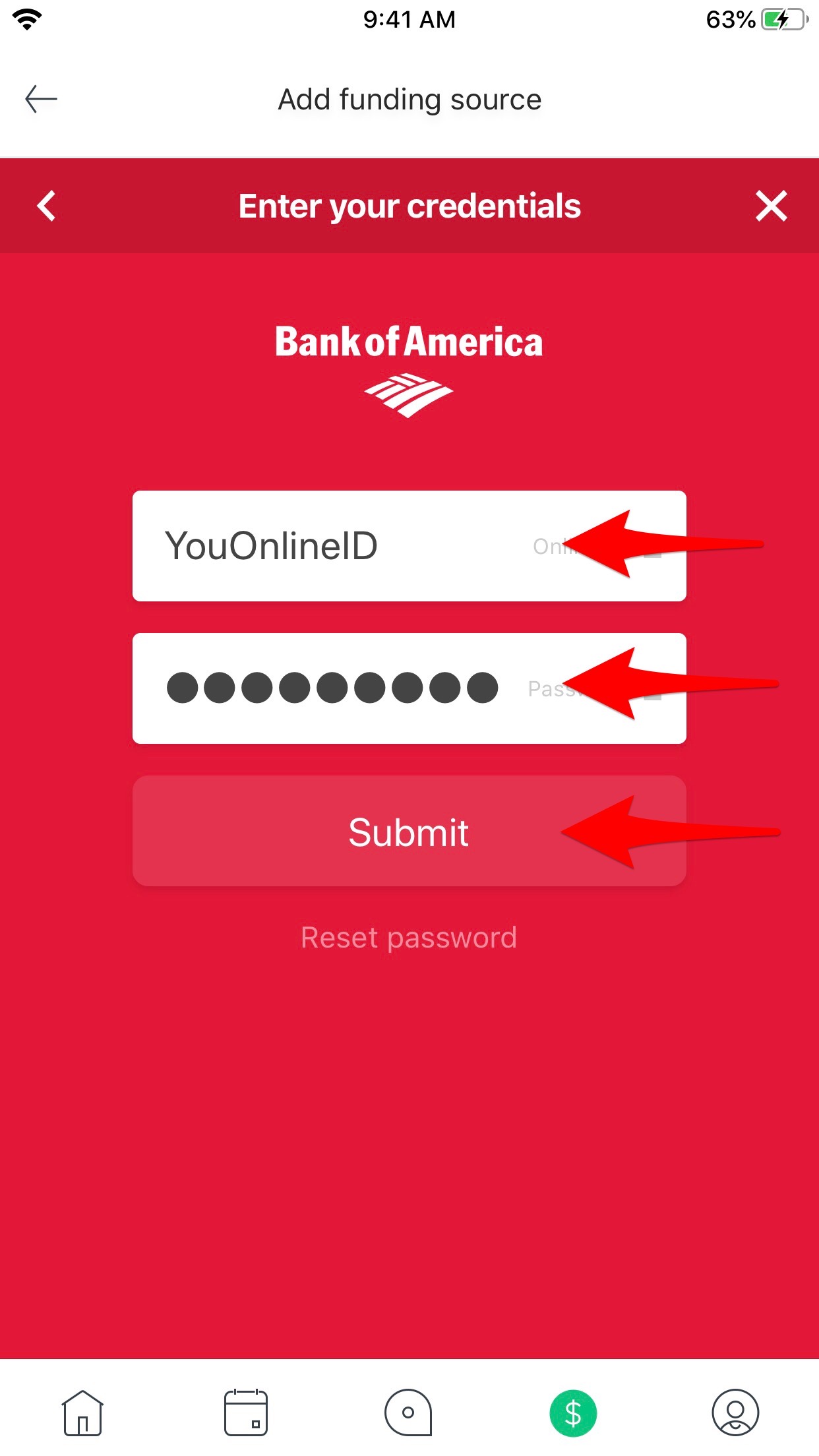 Select the account you would like use as a funding source for your ipayou account (e.g. checking or savings account).
Click "Continue" to proceed.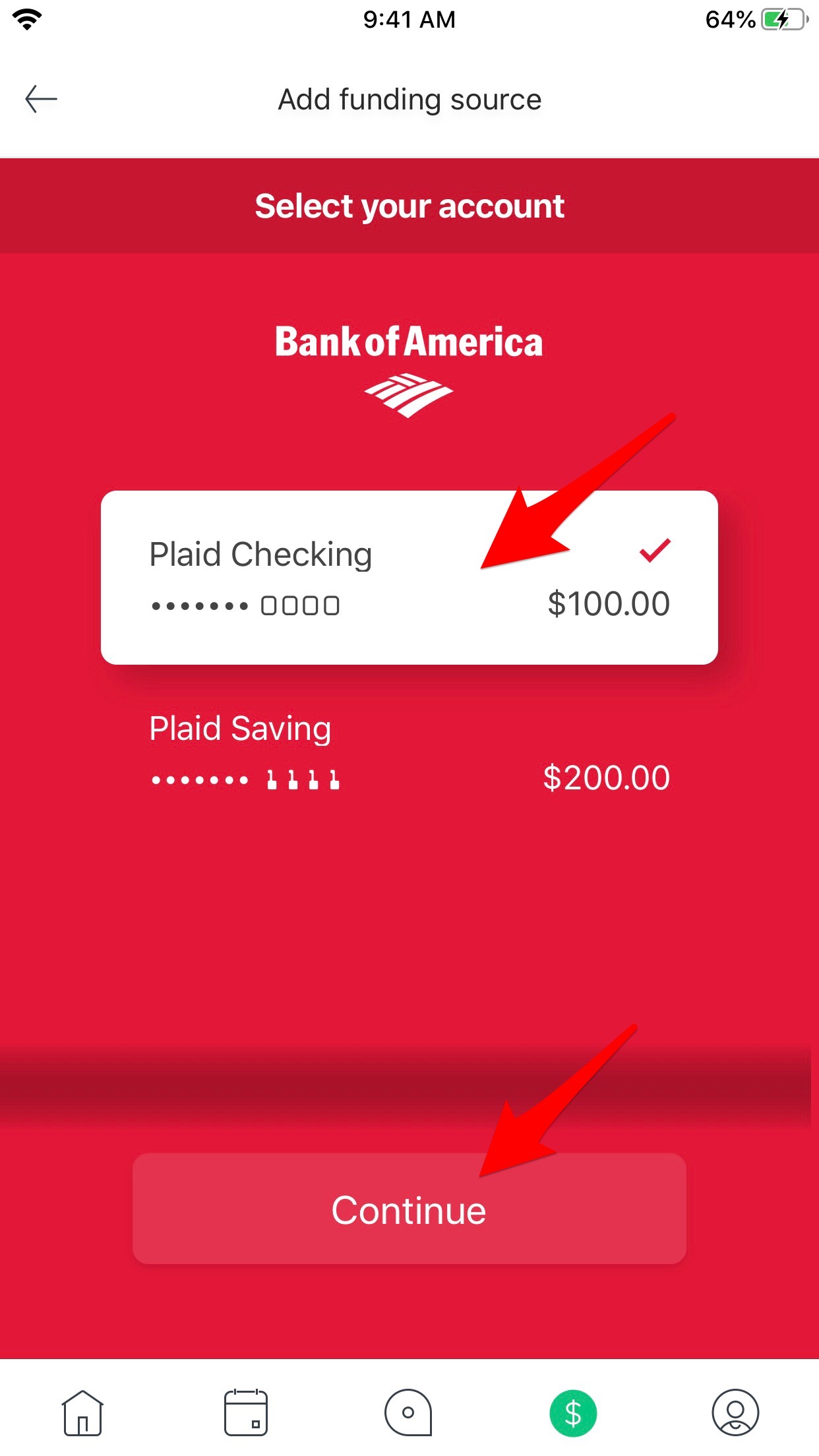 Once you've added a funding source to your ipayou account, you can begin sending, receiving, and tracking payments through AppClose using ipayou.