1. Select the ipayou icon at the bottom of your screen.
2.To edit your ipayou profile, select the pencil icon next to your name.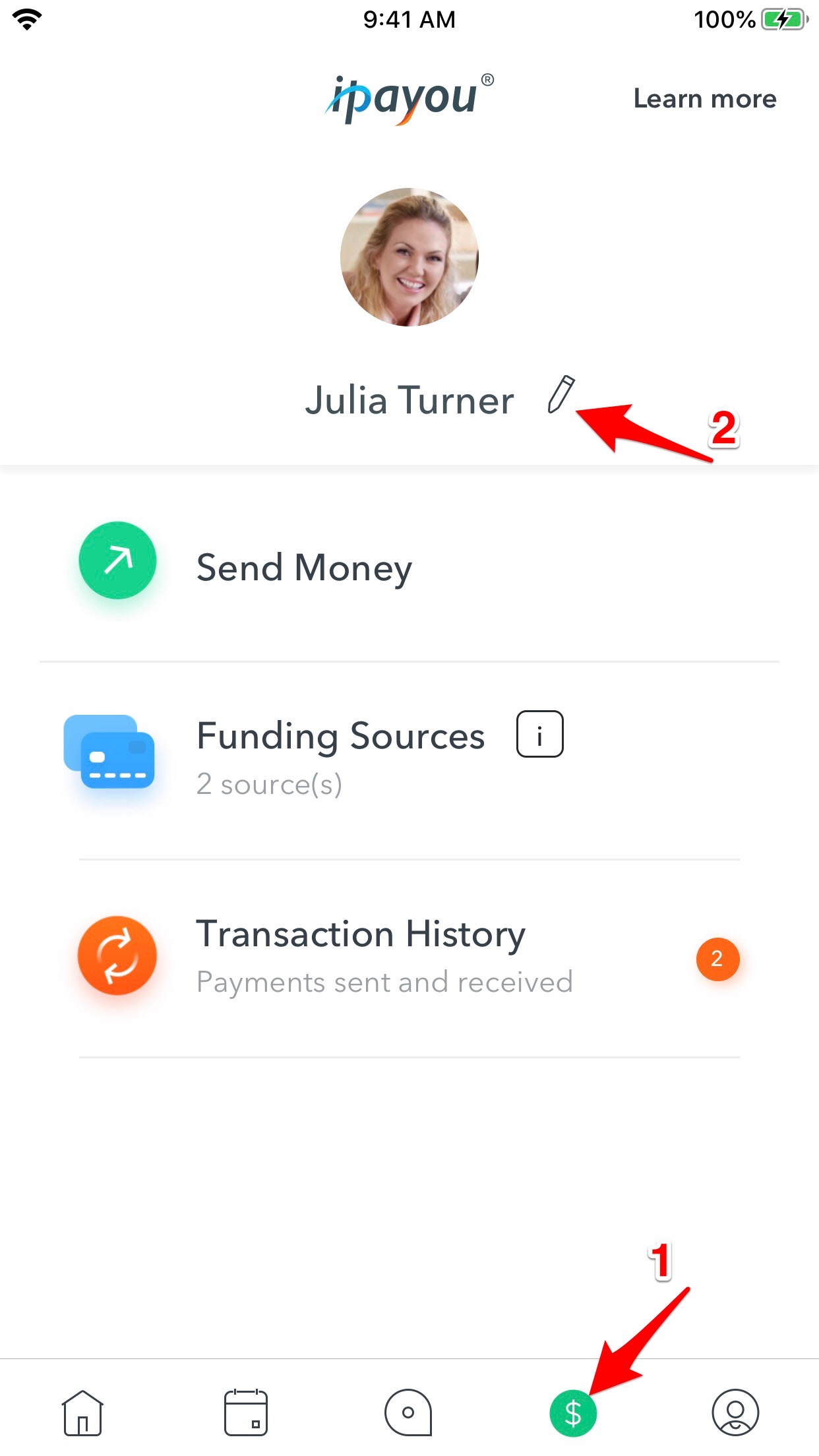 1. You can edit your ipayou profile picture and/or address.
*Once an ipayou account is created and verified, a user cannot edit his/her first and last name, date of birth, or last 4 digits of SSN.
2. Click "Save" when finished.