There are a few reasons you may not be able to make a call to your co-parent.
Permissions
Audio and video calls are permission-based. If your co-parent has not permitted calls from you, you won't be able to call them. If you have not yet done so, enable calling for them and await their permission.
If you have already enabled permission for them and haven't received a response when you click the phone or camera icons to initiate a call, you'll see a message telling you that your contact must enable calls from you: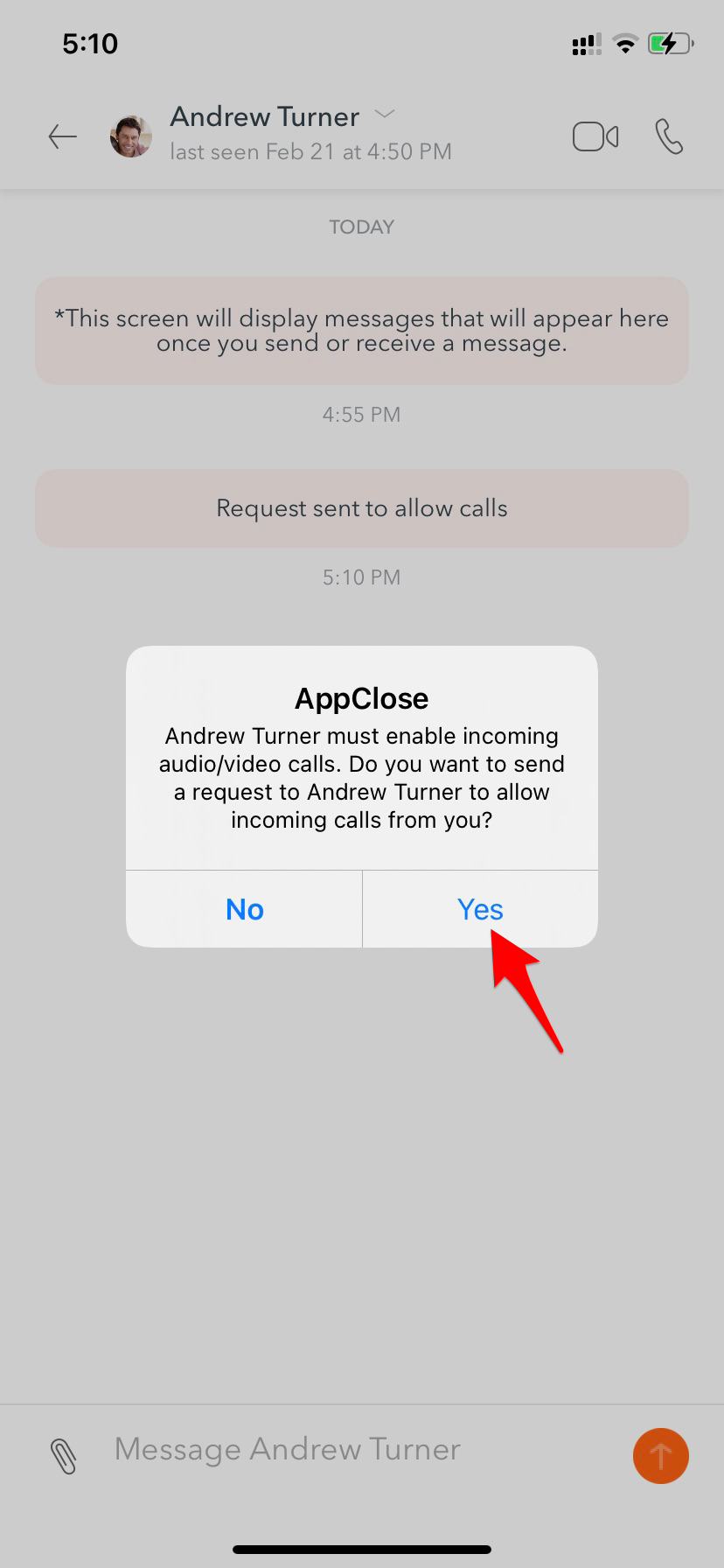 From this screen, you can send the request again.
Poor connection
Like all calls or mobile web use, audio and video calls are dependent on the quality of your connection. Poor signal strength may result in the inability to connect successfully, or in poor call quality.